Pre-Order
New stock will be available on the 15th of April
The Dragonbite Stylus is 3D Printed in small batches that allows us to better meet demand and minimize stock sitting in our office.
But sometimes demand is unpredictable! Please consider pre-ordering.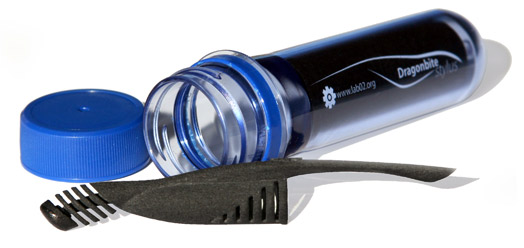 Each Dragonbite Stylus is individually packed in a sealed plastic tube that is strong enough to withstand anything that might happen during shipping.


Special Pre-Order Price: € [wp_eStore_product_details id=2 info="price"] [wp_eStore_add_to_cart id=2]
[wp_eStore_display_compact_cart show_empty=0 show_sub_total=1 show_title=0 show_cart_image=0]


We usually ship in 1-2 business days.
Due to the low cost of our product we can only ship via regular airmail. A tracking number is available and we will email it to you as soon as we ship.
It should arrive in 7 to 12 days, depending on your location.