The Dragonbite Stylus
is the most beautiful stylus you've laid your eyes on. Its distinctive and stylish shape has been ergonomically designed to maximize your comfort and efficiency.
Sitting perfectly in your hand
it automatically matches your personal writing style, as its tip smoothly adjusts to any holding angle.
Designed as a replacement cap for the BIC® Cristal® pen
the most popular and reliable writing tool ever created, the Dragonbite Stylus is equally at home on paper and on touch screens.

The Dragonbite Stylus is 3D Printed
at Solid Concepts® in carbon filled nylon (NyTek™ 1200 CF), a next generation, high performance SLS material used mainly in the automotive and aerospace industries. It gives the stylus an alluring dark grey color that feels almost velvet to the touch.

The tip of the Dragonbite Stylus
is coated with a specially formulated conductive elastomer; a perfect finishing touch which protects your screen while giving you the experience of natural, free-flowing writing and drawing. It is compatible with all capacitive touch screen devices including those powered by iOS® and Android™.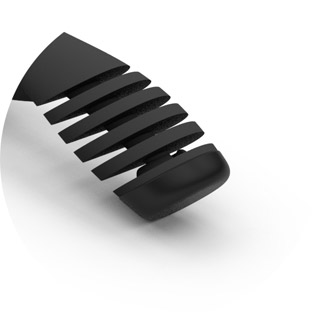 Beautiful • Practical • Close at hand
Available now!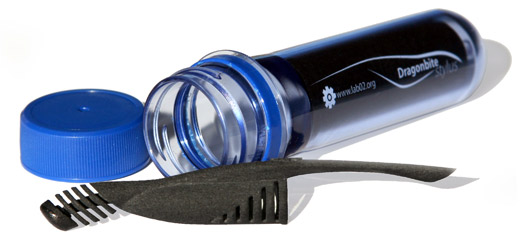 Each Dragonbite Stylus is individually packed and sealed in a durable plastic tube, which ensures our product reaches you in perfect condition.

Out of stock

We ship in 1-2 business days via regular airmail. We will provide you with a tracking number for your order via e-mail as soon as it is shipped. You can expect your Dragonbite Stylus to arrive in 7-12 days, depending on your location.
Tips
The more you use your stylus, the better it becomes.
For the ultimate performance of your stylus keep your screen clean.
Dragonbite Stylus
Just the cap of your pen. There, every time you need it.
All trademarks and registered trademarks are the property of their respective owners.