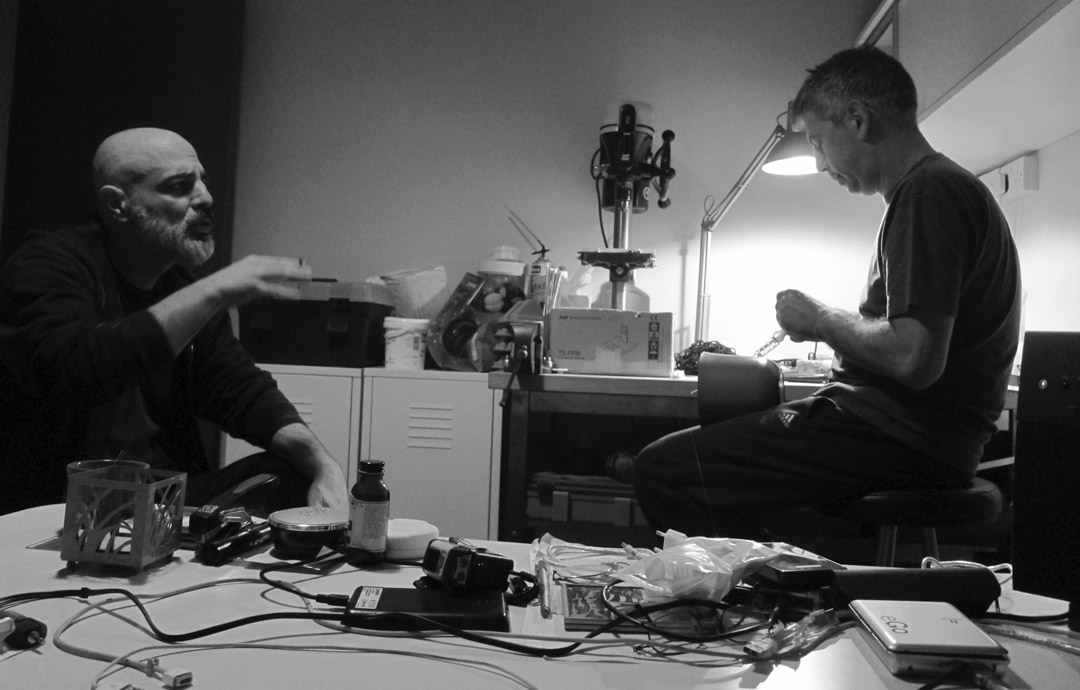 Vangelis studied at the School of Visual and Applied Arts of the Aristotle University of Thessaloniki. Dinos studied Computer Science at the Higher Technical Institute in Nicosia.
We live in Nicosia, Cyprus and we've been designing and making things for most of our lives.
3D Printing gave us the chance to share our creations with the world, some of which you can find on this site.
Our combined skill set includes: illustration, design, industrial design, 3D modeling and 3D printing.
We are always looking for interesting projects to work on, so please contact us at info@lab02.org if you think we can help you with yours.